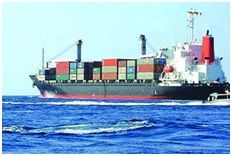 Coastal Ship Body Insurance
|
|
1. Subject of insurance
Specialized mobile floating vehicles operating in the sea of ​​Vietnam and related waters include ships, boats and other motorized or non-motorized vehicles.
2. Coverage
Depending on either insurance condition A (partial and total loss insurance) or condition B (total loss insurance), the insurance policy compensates for the damage of the insured vehicle as a direct consequence Continuation of the problems:
- Crash, wreck, stranded, fire, explosion, missing;
- Earthquakes, landslides, volcanic eruptions; hurricane, tsunami, tornado, hail or lightning;
- Accident while loading and unloading, being anchored to repair momentum at the workshop;
Boiler explosion, mechanical shaft breakage or damage due to defect, part damage (insurance condition A only);
Compensation for necessary and reasonable expenses for damage assessment, general average cost, pollution (only applies to insurance condition A).
Other incidents as specified in the insurance rules
Tiêu đề Tab