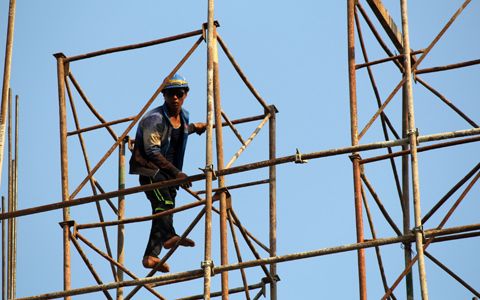 Construction All Risk Insurance
|
|
I. Subject of insurance
Works under construction include:
Public construction works, housing, industrial works, transportation, irrigation, energy and other works;

Construction equipment for the construction process;

Construction machinery for the construction process;

Part of the installation for and / or constitutes a part of the construction process;

Liability arising for the third party directly affected by the above construction works.
II. Coverage
Insurance for unexpected and unforeseen physical damage to the project due to the following reasons:
Fire, lightning, chemical explosion, theft, robbery;
Physical explosion, short circuit, electrical causes;
Earthquakes, floods, floods;
Storms, ice and snow;
Acts of malice, carelessness, negligence, lack of skills;
Material defects, poor workmanship (consequential damage only).
Liability insurance for the third person about:
Bodily injury and property of a third person;
Legal fees that the third party claims from the insured.
III. Insurance fees
Depending on the type of building, location, ability to prevent damage, management qualifications, construction equipment and other relevant factors, the premium is calculated on the basis of annex 7 on the tariff Insurance issued together with the Circular No. 329/2016 / TT-BTC dated December 26, 2016 of the Ministry of Finance.
Tiêu đề Tab